Here at SES, we immediately swung into action to do what we could to support the health and safety of our team members and customers, whilst looking for ways we could be of service moving forward.
Our spring season is usually filled with weddings, fashion shows, graduations, corporate events and so much more. With the pandemic situation rising, events were being cancelled, small and large businesses were closing, theme parks were shutting down, families were abiding to stay at home orders and virtual school was the new norm. It was a new world of uncertainty for everyone. We truly were all in this together.
Amongst all of these unexpected changes, our healthcare workers pushed forward. The healthcare industry became one of our first objectives. We have always been known for our quality rental items, which included tents, tables, chairs and crowd control options. We began to reach out to those in our community to get our gear in the hands of those who needed it. We began assisting with technical gear for press conferences, setting up tents for drive-thru testing sites and to provide extra space for healthcare staff.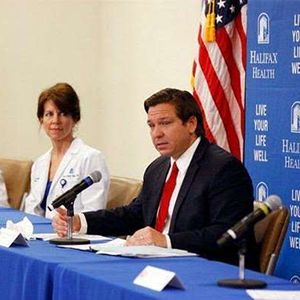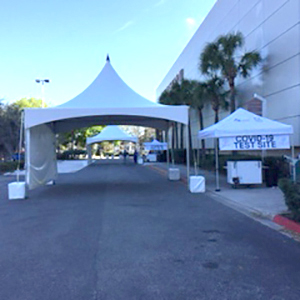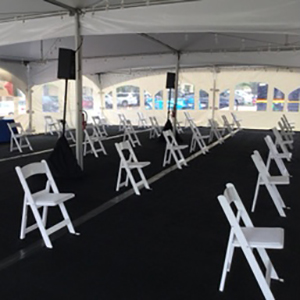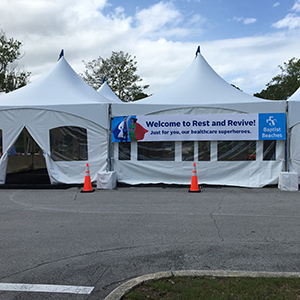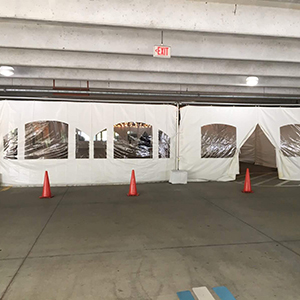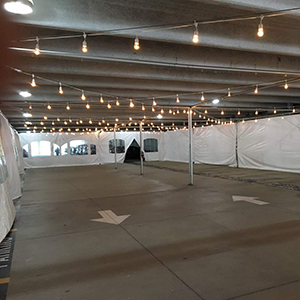 Covid-19: Solutions
As Florida began reopening in phases, we began to look at the future. What solutions did we have to help these businesses, schools and families? With limited capacity allowed at local restaurants, we began to provide solutions for outdoor seating.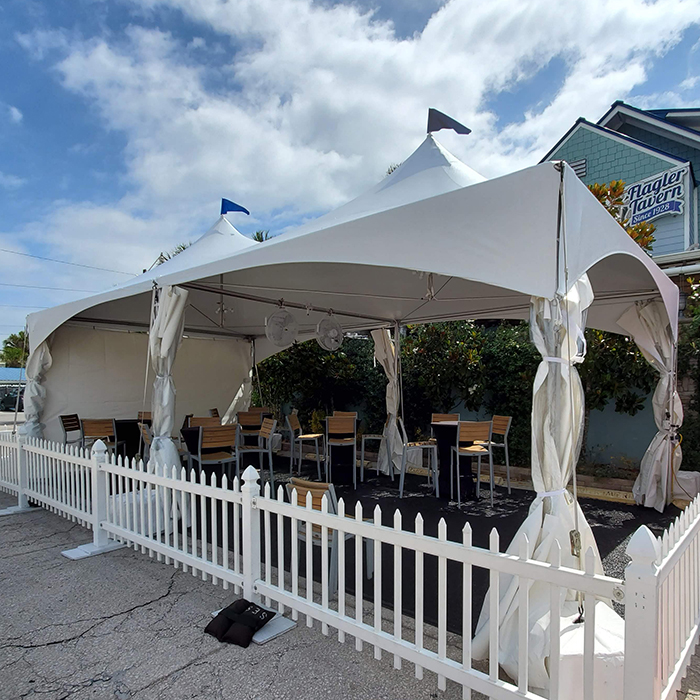 We reevaluated our inventory and added hand sanitizer stations.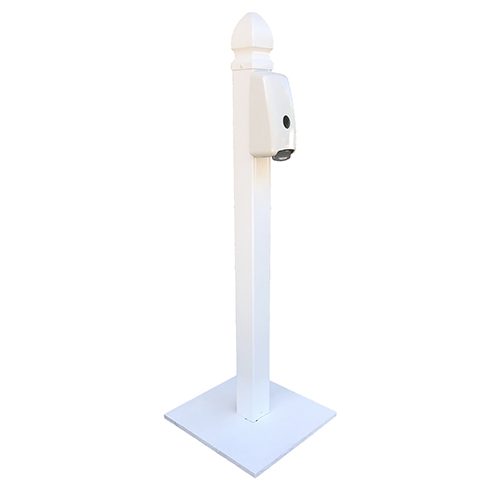 We continue to brainstorm and have always worked with our clients on their individual needs. We have a strong, resourceful and professional staff readily available to assist with this post-Covid-19 world and with any upcoming events. 
Please reach out to us and let us know how we can help you!